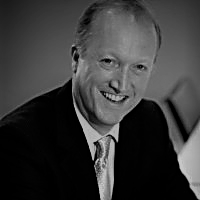 Ed Protheroe founded Parkview Capital Limited in February 2017. He has over 30 years of investment experience, is a former award-winning fund manager and has held a number of senior positions during his career in the City. He was an Investment Director, co-Head of Equities Investment Specialists at M&G Investments, Head of Real Estate Investment Specialists at M&G, Head of Research at a boutique broker and a senior fund manager and unit trust board director at Aberdeen Asset Management. He started his career at Morgan Grenfell Asset Management.
As such, Ed is very well versed at dealing with senior executive committees and board level discussions. He has expert knowledge of equities investing but also a sound understanding across other asset classes, particularly real estate and alternatives.
Ed is a strategic thinker, with strong commercial acumen and an entrepreneurial mindset. With a dynamic personality, he is an excellent communicator, good humoured and a straight-talker with very strong team leading and interpersonal skills. He is analytical, with a can-do attitude and enjoys seeking to deliver practical, innovative solutions to complex problems.